Penetration testing (which is also sometimes called pen testing or ethical hacking) refers to the security process of evaluating your computer system's applications for vulnerabilities and susceptibility to threats like hackers and cyberattacks. Examples of vulnerabilities include software bugs, design flaws, and also configuration errors.
Pen tests are also occasionally known as white hat attacks because it involves a benevolent party's attempt to break into a system. Companies should perform penetration tests regularly — at least once a year — to ensure their Information Technology (IT) infrastructure remains strong and well-protected. Although tech companies and financial services organizations most frequently perform penetration testing, all types of organizations can greatly benefit from conducting this type of evaluation.
What Is Penetration Testing?
Pen tests can be carried out on IP address ranges, individual applications, or even simply based on an organization's name. Identifying weak points in a system's defense via a simulated attack can help companies obtain information about the different ways hackers can gain unauthorized access to sensitive and/or personal information or engage in some other type of malicious activity that can result in a data breach. And data breaches can be tremendously costly to organizations. The degree of access an attacker obtains depends on what your organization is attempting to test.
The five main types of penetration testing are targeted testing, internal testing, external testing, blind testing, and double-blind testing. Each type of testing gives an attacker a different level of access to an organization's system and applications.
Here are two examples of penetration tests:
Providing a team of pen testers with an organization's office address and telling them to attempt to enter their systems. The different techniques the team could use to break into the system include social engineering (asking a lower-level staffer to conduct safety checks) and complex application-specific attacks.
A pen tester could be granted access to a version of a web application that has not yet been utilized and then try to break in and launch an attack.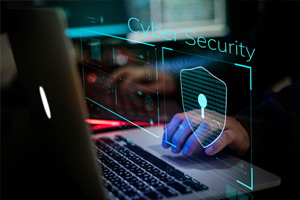 When an organization performs penetration testing depends on multiple factors, including:
Online presence size
Company budget
Regulation and compliance
Whether or not an organization's IT infrastructure is in the cloud
Pen tests should also be customized to the specific organization's needs and goals, as well as to the industry it belongs to. Follow-up reports and vulnerability testing should also be conducted. A proper report should clearly state what applications or systems were tested and match each one to its vulnerability.
Why Is Penetration Testing Important?
In 2015, Ponemon Institute conducted a study on the cost of data breaches that surveyed 350 organizations from 11 different countries that had suffered data breaches. Nearly half of said breaches (47%) were the result of a malicious attack and the rest happened because of system glitches and human errors.
Preparation For An Attack
The main reason penetration tests are crucial to an organization's security is that they help personnel learn how to handle any type of break-in from a malicious entity. Pen tests serve as a way to examine whether an organization's security policies are genuinely effective. They serve as a type of fire drill for organizations.
Penetration tests can also provide solutions that will help organizations to not only prevent and detect attackers but also to expel such an intruder from their system in an efficient way.
Risk Identification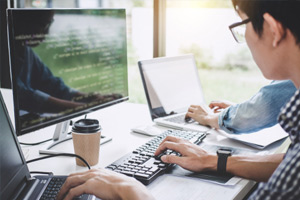 Pen tests also offer insight into which channels in your organization or application are most at risk and thus what types of new security tools you should invest in or protocols you should follow. This process could help uncover several major system weaknesses you may not have even thought about.
Decrease Amount Of Errors
Penetration testing reports can also assist developers in making fewer errors. When developers understand exactly how a malicious entity launched an attack on an application, operating system or other software they helped develop, they will become more dedicated to learning more about security and be less likely to make similar mistakes going forward.
It should also be noted that conducting penetration tests is especially important if your organization:
Has recently made significant upgrades or other changes to its IT infrastructure or applications
Has recently relocated to a new office
Has applied security patches; or
Has modified end-user policies
Seeking More Information About Penetration Testing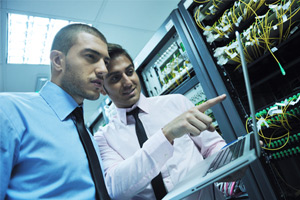 Speak to the experienced cybersecurity analysts at Vaultes Enterprise Solutions in Reston, Virginia, to learn more about the benefits of penetration testing and/or to schedule such a service. Vaultes is a Veteran Owned Small Business (VOSB) that provides top cybersecurity and risk management solutions to both commercial and federal clients, thanks to highly technical expertise and specialized training. Vaultes' pen testing division utilizes strategic hacker maneuvers in a controlled environment in order to uncover any potential vulnerabilities before they can be taken advantage of. Vaultes will also guide you on compliance issues.
RhynoGUARD MDR – Complete Peace of Mind
RhynoGUARD™ MDR goes beyond traditional MSSP or IR services to provide a continuous end-to-end approach that detects malicious threats earlier, provides comprehensive analysis faster, and delivers actionable guidance for future prevention based on intelligence gained every time.
But, What it is MDR?